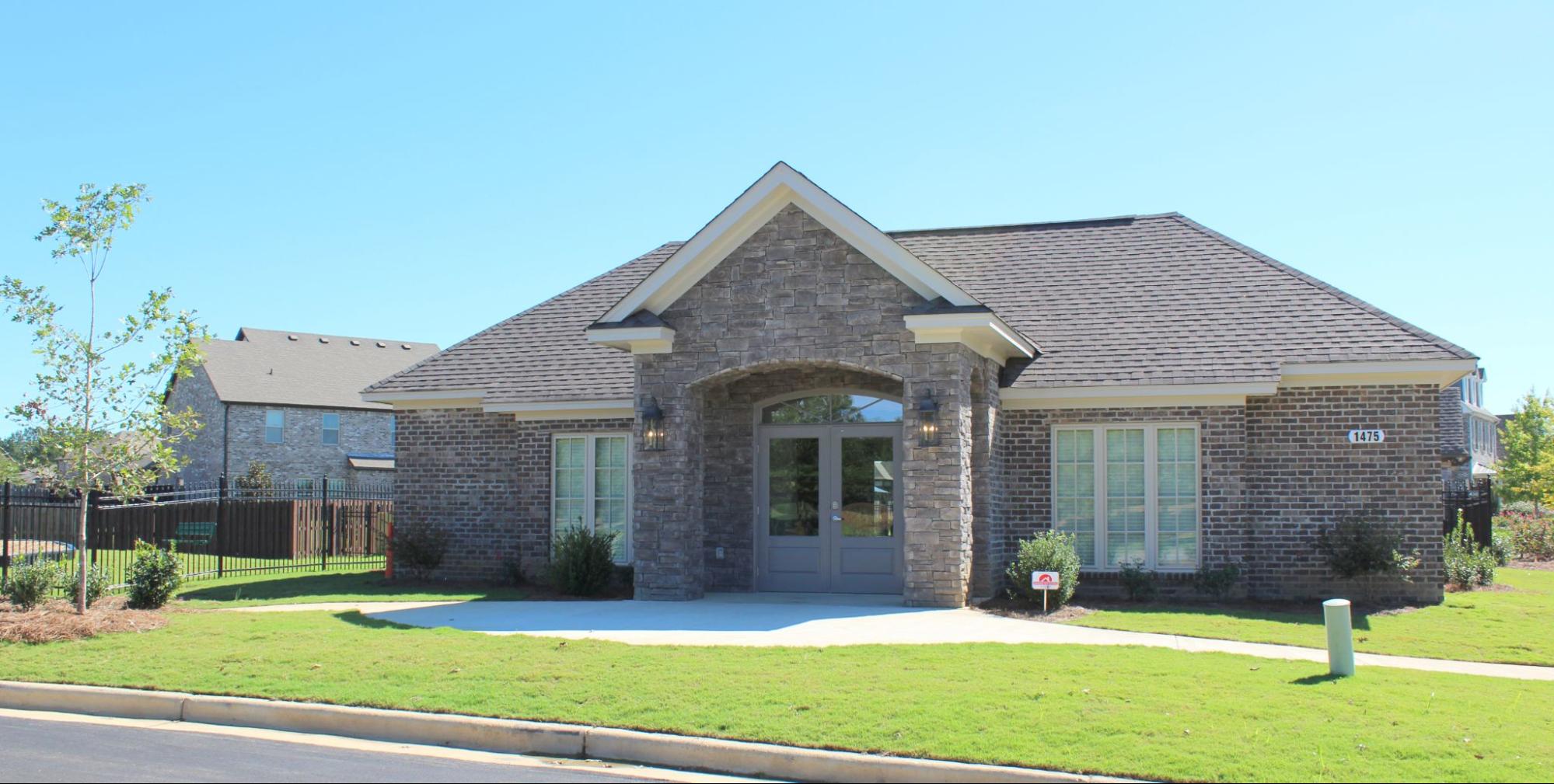 Montgomery, Alabama. December 7, 2017.  New Park, a Jim Wilson & Associates Development is please to announce construction has begun on the community clubhouse in New Park located on Park Crossing between Taylor Road and Ray Thorington Road.  The clubhouse will be named "The Gatehouse" and will be a gathering place for residents in New Park and will be located adjacent to the pool at the entry way into the community.  The Gatehouse will consist of a heated and cooled indoor space as well as a spacious outdoor covered patio with a fire place.  In addition to the clubhouse, the developer will be adding some additional amenities to New Park. The community playground, "Playscape" will be located adjacent to The Gatehouse and a small splash pad will be added to the existing pool area. In addition to the playground and small splash pad, a walking trail is being enhanced around Chastain Lake in the center of the community. "We are excited to be adding these new amenities and family friendly attractions to New Park", says Anita Carter, Vice President, Jim Wilson & Associates.  The completion of The Gatehouse and additional amenities is projected for May 2018.
New Park is a 1,100 acre master planned development currently with 336 lots.  New plats have recently been completed and more are planned in the future.  Homes in New Park start in the mid $200,000's.  What sets New Park apart from other neighborhoods is what's at the heart of New Park.  The James W. Wilson, Jr. Elementary School and the James W. Wilson, Jr. YMCA are just a sidewalk or bike ride away from your front door.  And with Johnnie R. Carr Middle School and Park Crossing High School less than two miles from New Park, this allows children to attend neighborhood schools from Kindergarten thru Graduation.
Jim Wilson & Associates, LLC, based in Montgomery, Alabama, has developed and managed a wide array of properties throughout the eastern United States, including Class A office buildings, hotels, residential communities and millions of square feet of premier shopping space. These experiences have brought knowledge and expertise that have generated new investment opportunities in capital, hospitality and gaming ventures as well. As a result, JWA's services are expanding through the formation of partnerships and companies, including 42 Equity Partners, A&W Enterprises, LLC and JWA Ventures, LLC.  JWA was founded by Jim Wilson, Jr. and today is led by his sons, Jim Wilson, III and Will Wilson, and a well-established team of talented and experienced professionals.  For more information about Jim Wilson & Associates, LLC, please visit www.jwamalls.com.
Contact us at New Park today for more information about our community, builders, or developers, or for assistance with any additional questions.