Embarking on a new chapter in life is a familiar path for military families. At New Park, we understand the unique challenges and needs that come with military relocations. We're committed to providing an exceptional transition experience and creating a welcoming community for our military families.
New Park provides an ideal environment for military families to flourish, with move-in ready homes and competitive sale prices that stand among the best in the region. Our thoughtfully designed homes start from the low $300's, offering a range of floor plans carefully curated by some of Montgomery's best home builders. Join a community that not only understands the demands of military service but also embraces and supports the incredible sacrifices and dedication of our military families!
Contact us
today to learn more about why military families moving to Montgomery, Alabama should choose New Park.
What New Park Offers Military Families in Montgomery, Alabama
 Hear from New Park's Military Families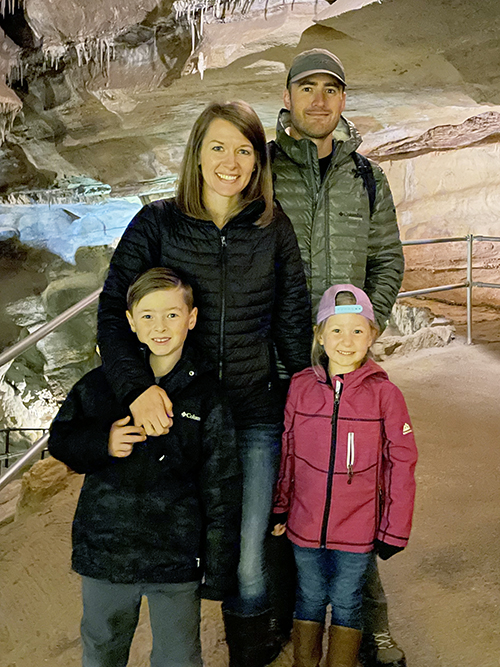 "When looking for a house in Montgomery, we knew that we would only be living here for a short time before receiving our next assignment, so our main priority was finding a New Build that we could rent out once we leave. New Park offered us what we were looking for and so much more with the amazing military community we have found here. Most of the neighbors on our street are also military families so it gives us that feeling of living on base but with much better quality housing!"- Kimberly & Aaron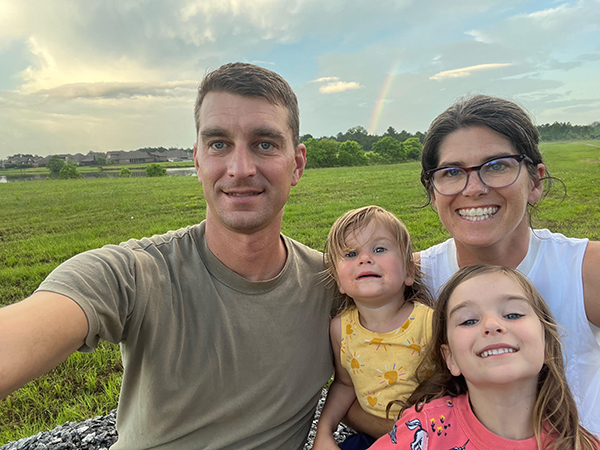 "When we were moving, we wanted to find a New Build that we could buy without having to come see in person as we weren't comfortable flying due to the pandemic at the time. We were drawn to New Park because we liked the look of the Lowder New Homes style and wanted a community with a pool. We love that New Park is such a warm and diverse community which is something we find incredibly important when choosing a place to raise our kids." – Molly and Bryant
"My move to the New Park Neighborhood has been fantastic. The Neighbors and the sales office have been welcoming knowing that I was a Military member. They have provided the same understanding and support to me as the military has which allowed my transition to become stress-free and easy." – Andre Booker
Relocating to Montgomery, Alabama? Explore Essential Resources for Military Families
We understand the challenges that come with receiving official military orders and the limited time you have to settle in your new city. While awaiting your orders, there are things you can do to prepare for the transition! Military OneSource is specifically designed to assist military families with things like planning a move. Gain access to vital information and convenient online tools that are tailored to ensure a smooth military relocation experience.