Moving is not an unfamiliar concept to military families. At New Park, we strive to provide the smoothest transition and most welcoming environment to our military families. With military moves, timing is of the essence and our move-in-ready homes let you find your home quickly and move in just as fast!
Our homes start from the low $300's, with varying floor plans from some of Montgomery's most respected builders. New Park is an ideal environment for families to thrive in with sale prices that are competitive and among the best in the region, which means most families can find the perfect home in New Park that fits their budget.
What New Park Offers Military Families
• Military Builder's Perks: Our premier builder is Lowder New Homes. Their builder representatives are Certified Military Relocation Professionals focused on helping you feel "right at home" in our neighborhood as quickly as possible. As a thank you for your service, Lowder will add an additional $500 towards any current upgrade offer!
• East Montgomery Living: You will get to live in the heart of the highly sought-after East Montgomery! As a military family, this will likely not be your forever home, so things like location, schools, and commute times are high priority. East Montgomery is home to just about anything you could dream up—the best shopping, dining, and entertainment in the city, in addition to the vibrant Wilson YMCA fitness facility to name a few.
• Close to the Base: New Park is located just 13 miles from the Maxwell Air Force Base Gunter Annex and only 16 miles away from Maxwell Air Force Base making it the perfect placement for new military families. Simply hop on I-85 and it will take you right to the base in no time!
• Walkable Distance to Schools: New Park has the luxury of being within one mile of the area schools where your child can walk or ride their bike to school creating a true family-friendly community. New Park is zoned for James W. Wilson, Jr. Elementary School, Johnnie Carr Middle School, and Park Crossing High School.
• Endless Shopping Opportunities: With EastChase basically next door, you have access to most of Montgomery's best shops and restaurants. The Peppertree Shopping Center is even closer—bringing boutiques, salons, restaurants and more right to you!
• All the Family Fun: Just within the neighborhood itself, you can find fun for the whole family! Your kids will love the Splash Pad at the pool. They will also enjoy countless hours of fun at ParkPlayce, the onsite fully-fenced playground with a large play set and green space. To make it even better, the Wilson YMCA is at the heart of New Park and offers activities for the whole family!
• Its Very Own Lake: How many neighborhoods have their own lake? Chastain Lake is a 14-acre lake where you'll enjoy fishing, an afternoon picnic, or just taking in a beautiful sunset. With large green spaces at each end of the lake, there is plenty of room to play catch or for a pick up game of football. There is also ParkPath, a one-mile walking trail around Chastain Lake!
What our Military Families are saying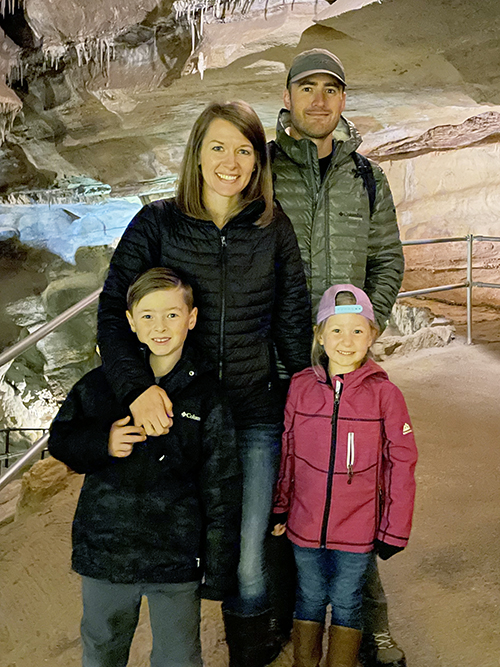 "When looking for a house in Montgomery, we knew that we would only be living here for a short time before receiving our next assignment, so our main priority was finding a New Build that we could rent out once we leave. New Park offered us what we were looking for and so much more with the amazing military community we have found here. Most of the neighbors on our street are also military families so it gives us that feeling of living on base but with much better quality housing!"- Kimberly & Aaron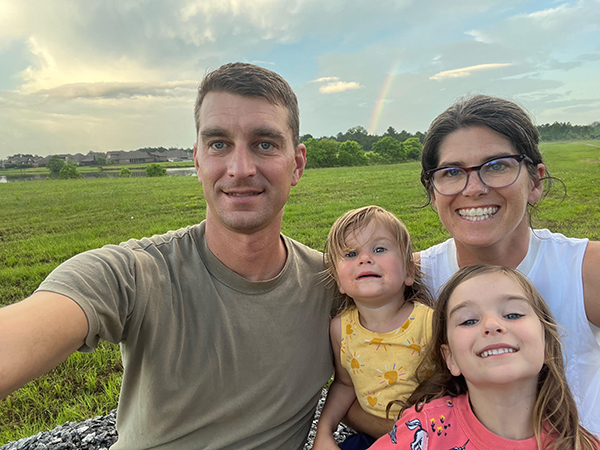 "When we were moving, we wanted to find a New Build that we could buy without having to come see in person as we weren't comfortable flying due to the pandemic at the time. We were drawn to New Park because we liked the look of the Lowder New Homes style and wanted a community with a pool. We love that New Park is such a warm and diverse community which is something we find incredibly important when choosing a place to raise our kids." – Molly and Bryant
"My move to the New Park Neighborhood has been fantastic. The Neighbors and the sales office have been welcoming knowing that I was a Military member. They have provided the same understanding and support to me as the military has which allowed my transition to become stress-free and easy." – Andre Booker
Here are some additional resources to assist you in your relocation. While the time frame from when you receive the official orders to when you have to move and be settled in your new city is small, there are some things you can be doing while waiting to receive your official orders. This resource from Military OneSource can help you plan your move and get connected with information, online tools, and support.