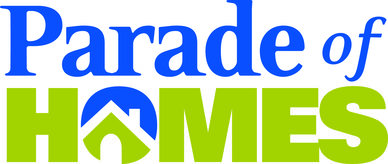 Montgomery, Alabama. June 29, 2017.  New Park, a Jim Wilson & Associates Development is honored to be the Central Site of the Greater Montgomery Home Builders Parade of Homes July 8th & 9th and 15th & 16th.  New Park will have a Montgomery Chamber of Commerce Ribbon Cutting on Friday, July 7, 2017 at 10:00 a.m, in New Park at 9236 Sheraton Park Way.  The Central Site at New Park will officially open to the public on Saturday, July 8th at 1:00 p.m.
The Central Site will feature seven homes from six different builders, including the Greater Montgomery Home Builders Association's Ideal Home, which will showcase the latest trends, colors and design innovations.   "Having the Central Site at New Park allows the public the opportunity to see a variety of building styles and homes in one location.  Come visit the Central Site and meet our six builders who will offer you the option to create the custom home of your dreams in a neighborhood that has it all, "says Anita Carter, Vice President, Jim Wilson & Associates.
New Park is a 1,100 acre master planned development currently with 336 lots.  New plats have recently been completed and more are planned in the future.  Homes in New Park start in the mid $200,000's.
What sets us apart from other neighborhoods is what's at the heart of New Park.  The James W. Wilson, Jr. Elementary School and the James W. Wilson, Jr. YMCA are just a sidewalk or bike ride away from your front door.  And with Johnnie R. Carr Middle School and Park Crossing High School less than two miles from New Park, this allows children to attend neighborhood schools from Kindergarten thru Graduation.
In addition to the unmatched convenience of these fabulous educational and recreational facilities, New Park provides the perfect backdrop for a life of incredible ease and style.  Within this impressive master-planned setting you'll find a striking neighborhood entrance, beautifully landscaped grounds, a neighborhood pool, and a sparkling 14-acre lake.  Coming Fall 2017, New Park will be adding a 1-mile walking trail around the lake, a neighborhood clubhouse adjacent to the pool featuring a playground and a small splash pad for the kids.  All located in the growth corridor of east Montgomery near the finest shopping, dining and entertainment the area has to offer.  It's time to enjoy life from a simpler point of view.  Life with the utmost convenience and beauty.  It's time to find your perfect home at New Park.
Jim Wilson & Associates, LLC, based in Montgomery, Alabama, has developed and managed a wide array of properties throughout the eastern United States, including Class A office buildings, hotels, residential communities and millions of square feet of premier shopping space.  JWA was founded by Jim Wilson, Jr. and today is led by his sons, Jim Wilson, III and Will Wilson, and a well-established team of talented and experienced professionals.  For more information about Jim Wilson & Associates, LLC and New Park, please visit www.jwamalls.com and www.newparkliving.com.
Contact us at New Park today for more information about our community, builders, or developers, or for assistance with any additional questions.