Take these actionable steps to turn your health goals into routines!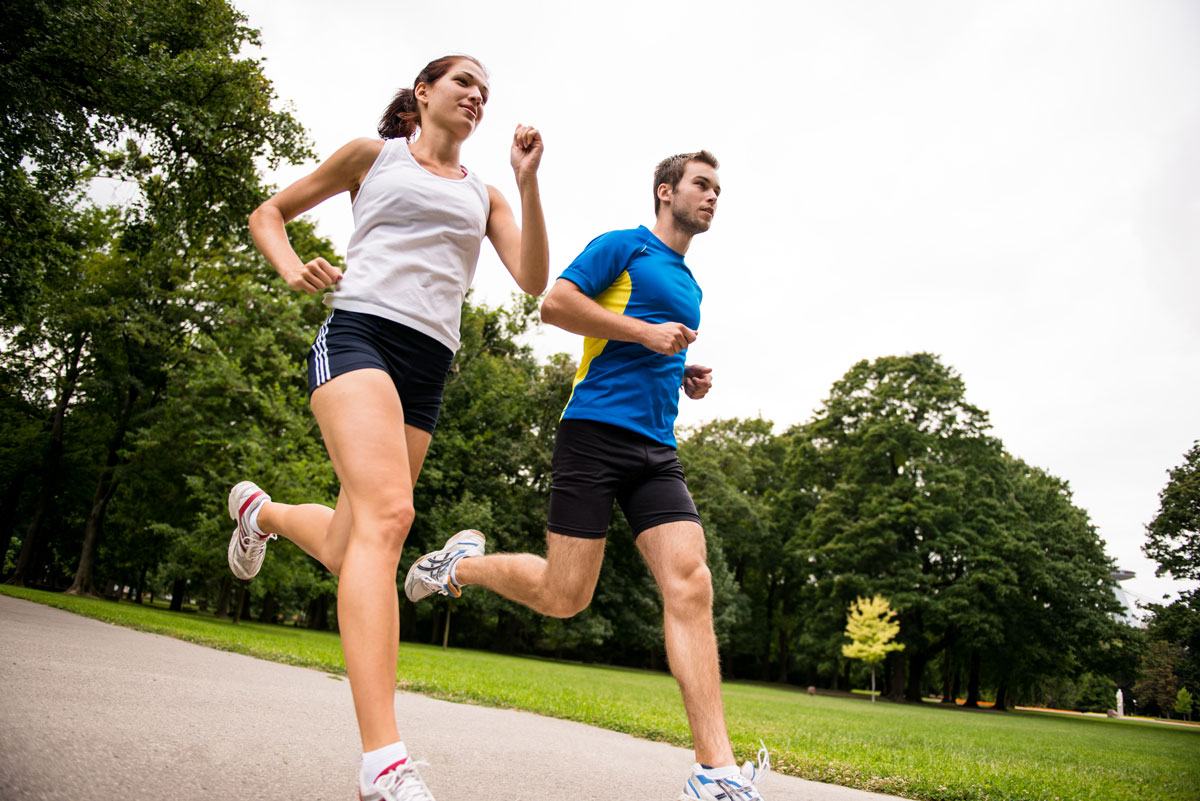 Health & Fitness Tips:
February is National Heart Health month so what better way to kick it off than taking small steps toward your health and fitness? Below are some easy, actionable steps to turn your health goals into daily routines.
Take a Virtual Challenge
Did you know you can join a running challenge from your phone? There are some options as simple as adding 30 minutes of walking to your daily routine at least 5 days a week. Don't start off with a challenge that is too overwhelming or you risk a higher chance of facing burnout. Choose the virtual challenge that seems right for you and make sure to set reasonable and manageable expectations for yourself! Here are some links to virtual running challenges you can join:
Sign Up for an Event
Motivation is easier when you have set goals to achieve. Try signing up for an upcoming 5k! There is an abundance of walks/runs in the River Region area throughout the year. Here are a few opportunities for you to get up and get moving!
Focus on Meal Prep
Planning and preparing your meals for the entire week in one day can take hours. It's a great solution for some but it can be difficult to manage with everchanging schedules throughout the week – you can try some simple recipes like overnight oats for breakfast or protein bowls for lunch. Here are a few quick and easy meal prep ideas to add to your weekly menu.
Keep a Record of Activity
MyFitnessPal is an easily navigable free app that allows you to search the foods you eat and enter them into your phone. You can set your daily caloric limit and MyFitnessPal will immediately calculate the calories in each meal you enter. If something you ate is unavailable through the search function, you can enter the product and calories manually. You can also record any exercises you do throughout the day and the app factors those workouts into your caloric measurement for the day.
Don't Forget Your Mental Fitness
Your mental health is often the most overlooked item in your schedule. A great resource for improving your mental sharpness is the Elevate app – it has several cognitive games that will challenge and strengthen your mind. Listening to inspiring and motivating podcasts also helps with your attitude and mental health. Listen to a personal growth podcast while you exercise, drive to work, or while you are doing laundry and chores. Mental fitness is just as vital as physical fitness.
Banana Bread Overnight Oats
View this post on Instagram
Prep Time: 5 Min
Servings: 1
Ingredients:
● ½ c rolled oats
● ½ c milk of choice
● ½ mashed banana
● 2 T chopped pecans or walnuts
● ½ teaspoon vanilla extract
● ½ teaspoon cinnamon
● Dash of sea salt
● 1 T ground flax optional
● 2 teaspoon maple syrup