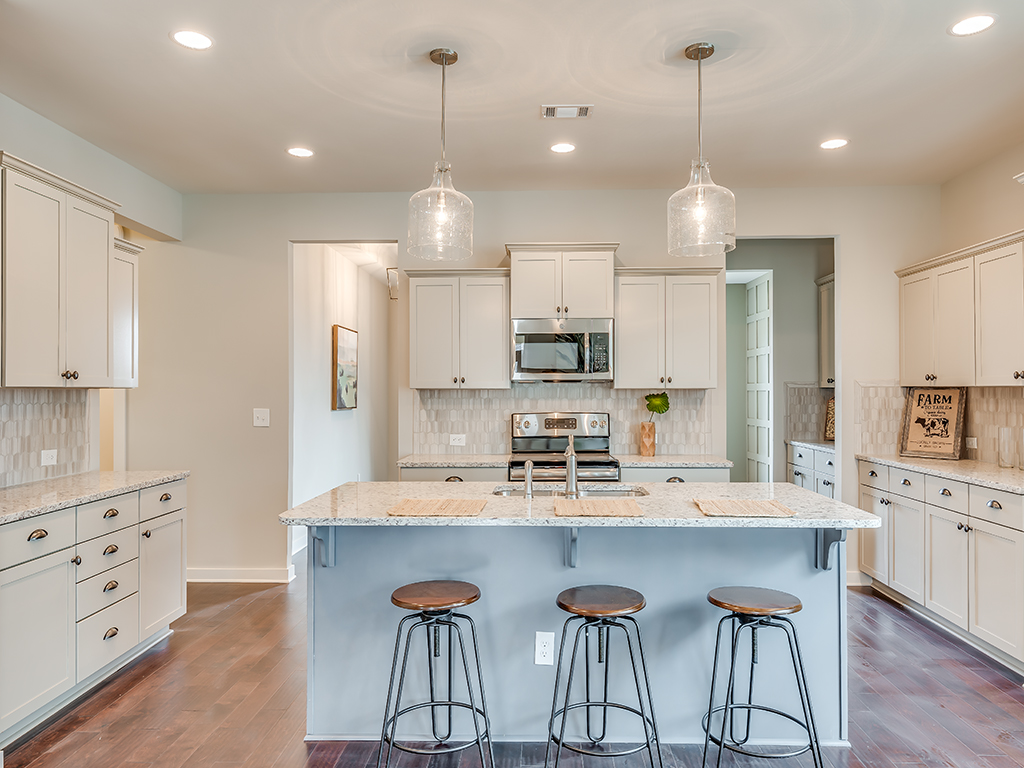 We are always seeing new trends at New Park when building new homes in Montgomery, Alabama.  A blog on the National Association of Realtors website touched on some new trends in kitchen design for 2014.  The National Kitchen & Bath Association recently surveyed 420 designers to find the top kitchen trends in 2014.  7 of the top trends are:
Contemporary styles
A place for electronics
Energy Savers
Quartz counter-tops
Satin finishes
Granite composite sinks
Pets place
For a sneak peak at these trends, visit:
https://styledstagedsold.blogs.realtor.org/2014/03/31/check-out-these-7-trends-spicing-up-kitchen-designs/
New Park offers an array of the areas most respected and experienced Home Builders in Montgomery, Alabama and New Homes Montgomery, Alabama, with a comprehensive range of new house designs and packages.  Contact us at New Park today for more information about our community, builders, or developers, or for assistance with any additional questions.
*Picture of kitchen taken from blog on National Association of Realtors website.  Contemporary Kitchen by Portland Design-Build Firms