7 Hosting Tips for Summer Parties
Summer is FINALLY here and you know what that means? It's time for sunny days and summer parties! There is nothing better than spending your day in the sunshine with friends and family, enjoying the best summer party. Getting everyone together doesn't have to be a lot of work for the host, you just need a few simple things! Here are seven tips for planning your summer party:
The Perfect Food Spread
When creating your menu, choose weather appropriate food and keep your food at the right temperature while serving outdoors. You can keep food cold by using metal serving trays on top of ice, and freezing your serving tray before helps keep it cold longer. Also, avoid setting up your food station in direct sunlight. Nothing is worse than serving warm fruit or soggy bread. Also, keep the flies away from your food with some mesh food tents.
 Refreshing Drinks
It is so important to keep your guests hydrated. Nothing will drain your energy quicker than sitting in the heat of the glaring sun. Provide something refreshing and thirst quenching like fruit-essenced water or lemonade. Make sure you keep the drinks in ice so they stay cool and refreshing.
Keeping Bugs Away
With the summer heat, comes a whole new wave of pesky insects. Hosting your party earlier in the day helps to eliminate mosquitos, but there are still gnats and flies. Have some diffusers with citrus scents, mint or lavender on hand to help with the bugs. A cute and functional way to keep flies away is using freshly cut lemons as your table decor. Another great way is to fill a glass with water and put 4 or 5 pennies in the bottom. You can choose a cute, decorative cup or vase to disguise this repellent as part of the decor.
Proper Seating with Shade
Make sure you provide enough seating for all of your guests, and if possible, have it in a shady area so the sun isn't beating down on your guests while they are trying to eat and relax. If you know there will be kids at the party, put down a quilt or two for them to sit on to eat and play.
A Cool Place
It is so important to have a place where guests can step inside and cool off in the air conditioning if it gets too hot. If you choose a solely outdoor venue, you can rent a large outdoor tent and buy/rent a misting fan or see if there is a place near you that rents industrial fans. If you have any friends that work in construction or air repair, they may have an industrial fan you can borrow. It never hurts to ask!
The Perfect Time of Day
Choose your time wisely. Check your weather and choose the best time for your guests' comfort. Try to avoid scheduling your party in the top heat of the day or the late evening when the bugs come out in full force. If nighttime, provide a fire to help prevent bugs. If there is an indoor option or screened-in area, have the party centered there with outdoor availability.
Make it Fun
Picking a theme and sticking to it will help make decorating and food planning easier. Find a cute summer theme with bright, fun decor and you can have associated party favors. If the theme is lemons or watermelons, have something the guests can take home like some lemonade or some watermelon candies. Also, make sure you keep your guests entertained with some yard games like corn hole or horse shoes!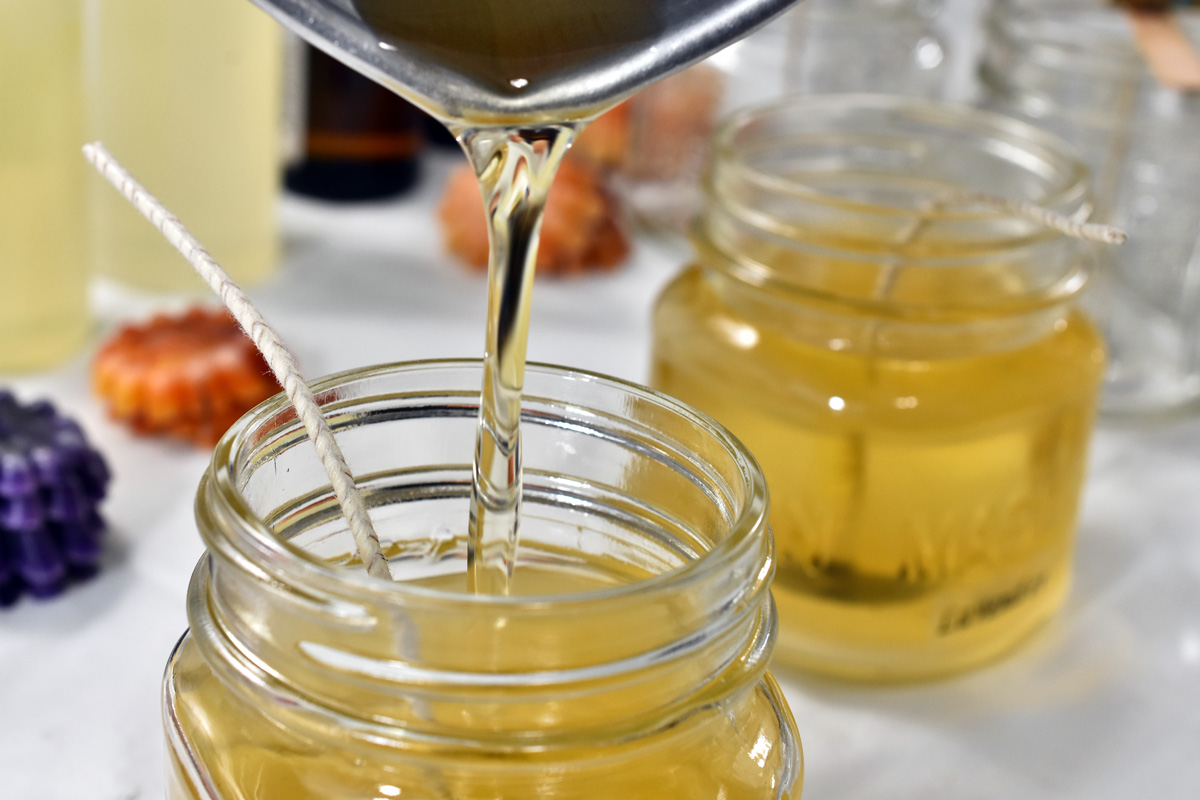 DIY: Citrus Candles with Real Fruit
 What you'll need:
Large Votive Candles
Citrus Fruits: Limes, Lemons and Tangerines
Microwavable Bowl
Heat-Proof Oven Gloves/Mitts
Metal Spoon
Scissors
Serrated Knife
Optional: Citrus Essential Oil of your Choice
Click here for Candle DIY Instructions
Peach Salsa Recipe
Prep Time: 15 Min
Servings: 4
Ingredients:
4 ripe peaches
1/2 medium red onion
1/2 jalapeño pepper
1 handful fresh cilantro
1 lime
Kosher salt
Click here for Peach Salsa Instructions
Contact us today with any questions, or to learn more about New Park