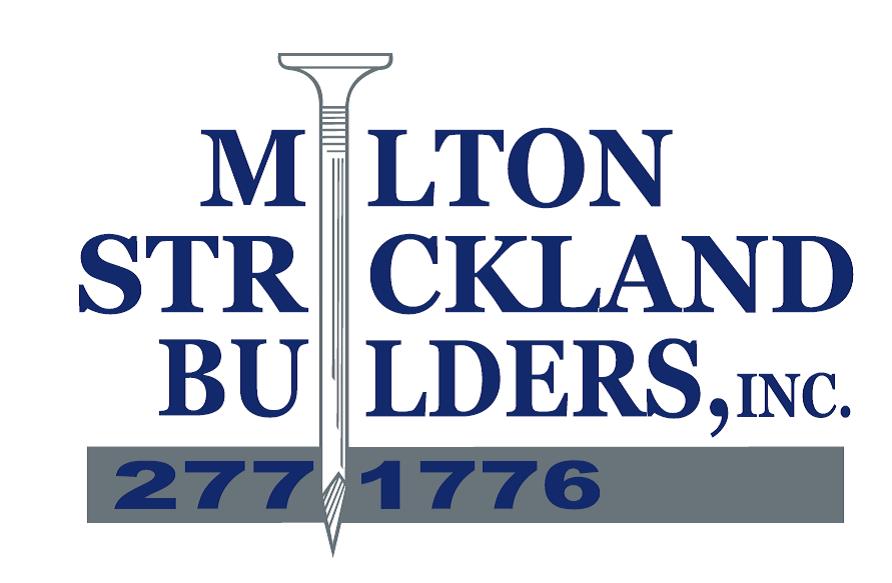 Milton Strickland started in the building business over 38 years ago as a carpenter and has worked his way up to owning a successful company for 26 years.  He has been involved in building over 700 houses in and around the Tri-county area.  Milton has been actively involved in the Greater Montgomery Home Builders Association (GMHBA) for a number of years.  He has built the 1990 "Ideal Home" for the association and has worked on other association projects.  He is also a red spike in the GMHBA.  David Strickland is currently serving on the GMHBA board.
In addition to all of these accomplishments, Milton has received the Certified Graduate Builder designation and the Certified Aging in Place Specialist (CAPS) from the Home Builders Institute of Alabama. 
Milton along with his son, David Strickland, are currently building in the Tri-County Areas including Lake Martin.  Together they strive to give the home buyer a home with "Quality that Lasts".  Quality construction techniques and the latest in energy saving products are used in every new home built by Milton Strickland Builders.  Milton and David have lived in Montgomery all of their lives and are proud to be a part of its growth.
Contact Us
We can help! Contact us today if you have any questions about any of the builders in the New Park Builder's Guild. Fill out our contact form on our contact page, or give us a call.
Main Office: 334-215-9215