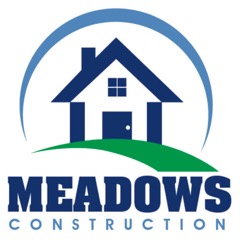 Meadows Construction is a family owned business that has been operating in the River Region for over 35 years. The business includes founder Ralph Meadows and his son Barry Meadows.
In today's world of mass production, Meadows Construction offers true onsite, builder supervised, home construction. Both Ralph and Barry are on site daily to ensure that your home is built with quality materials and finishes that distinguished buyers expect and deserve. The Home Building industry is constantly adapting cost-effective means to save homebuyers on energy usage, as well as future maintenance. Meadows Construction prides itself on quality construction while producing homes that are as energy efficient as possible, with the incorporation of new designs and technology.
Let Meadows Construction build you the dream home that you deserve!
Contact Us
We can help! Contact us today if you have any questions about any of the builders in the New Park Builder's Guild. Fill out our contact form on our contact page, or give us a call.
Main Office: 334-215-9215